TRACES combines awe-inspiring acrobatics with infectious urban energy. Entertainment Weekly hailed it as, "The most fun and memorable 90 minutes you will have all year."  Time Out NY gave TRACES its highest "FIVE STARS" rating, describing it as a thrilling modern brand of circus with a street smart twist and TIME Magazine has named TRACES among the Top Ten Plays and Musicals of 2011. Fun for the entire family, you won't want to miss this "must-see" event Saturday, February 9, at 2 p.m. and 8 p.m. at the Macomb Center for the Performing Arts - special student pricing, $20 tickets.
Tickets are $52 gold circle, $47 house and $20 student. (Seniors 55+ and military save $5 on gold circle and house tickets). Purchase tickets in person at the Macomb Center box office Monday through Thursday 9 a.m. - 2 p.m. and Friday 12 - 6 p.m.  The Macomb Center for the Performing Arts is located on Macomb Community College's Center Campus at 44575 Garfield Road in Clinton Township, Michigan 48038.  Tickets and additional information, including a complete season schedule, are available online at www.MacombCenter.com or by calling 586.286.2222.
TRACES is sponsored in part by C & G Newspapers and the Macomb Center's premiere sponsors for the 2012 -2013 season The Real Yellow Pages and The Macomb Daily.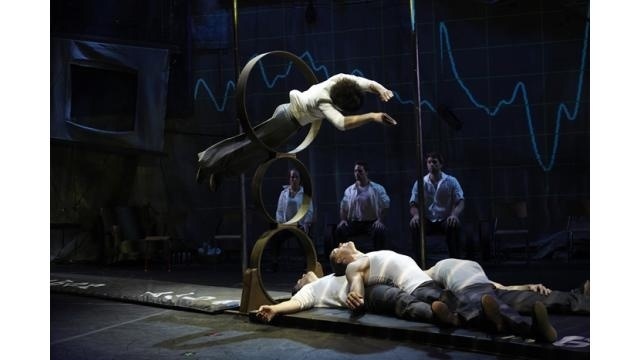 Contest ends February 8, 2013
18419632