DETROIT -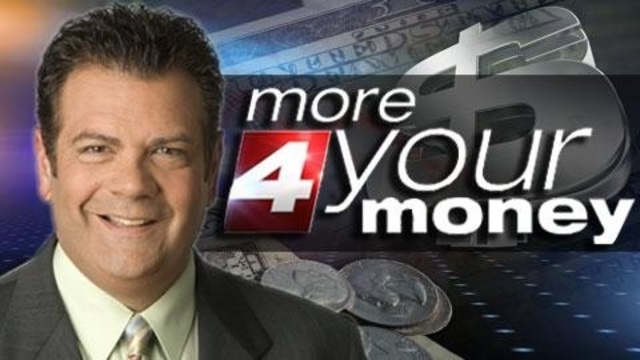 Detroiters are highly defensive about "their" city.
They scoff at the notion anyone can tell Detroit how to do its business or how to run its government. While laudable, it's also a mistaken notion of how our Democratic Republic works. Like it or not, the city of Detroit is a product of the state; no matter how loud the howling about the "theft of our jewels." The state of Michigan is ultimately responsible for the financial wherewithal of every city and town inside its borders.
That brings us to the events that took place under the radar at the Wayne City/County building over the past 24 hours. Michigan Treasurer Andy Dillon sat and talked with Mayor Bing's turn around team yesterday looking at the numbers. He saw firsthand how the deficit has been run up $47 million since June. He saw how layoffs and furloughs are going to have to happen in January even if he releases $30 million of the city's own money that he was holding back as leverage to get budget cuts implemented. He saw that there is little reason to believe City Council and Mayor Bing can be counted on to fix their financial problems under the consent agreement signed with the state. [The Governor had high hopes to use that as a palatable solution to force Detroit to live within its means instead of an Emergency Manager.]
So, this morning Dillon paid visits to the mayor and a number of Detroit City Council members in their offices quietly telling them the clock and his patience have run out. He can no longer watch the city's leadership fight over how to make serious cuts that never seem to come. No, Dillon did not come storming in and padlock council member offices, nor did he toss the mayor out on his ear. Yet, metaphorically that was exactly what he did. The side show that has been ongoing at City/County for the past year is about to draw to a close because the state is now looking to move on and in.
Read more: State treasurer's office: Emergency financial manager still option for Detroit
Now, it is important to point out that Mayor Bing and the City Council started singing from the same song sheet yesterday. The mayor's office admitted the expenses are out of hand and they need to start getting serious about cutting, about working together. To that end they formed a committee to negotiate a package of contracts and deals that include the Mayor hiring his own law firm [Miller Canfield] that the Council up until now has been unwilling to approve. The belief has been they could spend the rest of the week negotiating and get a good deal by next Tuesday that would make the state happy. The committee has yet to meet, none of the contracts have been worked out [including hiring restructuring firms] and there is still a lot to do to get to what was viewed as a highly important council meeting. Now all of that appears utterly immaterial. The state is going to move before that.
I have been told on Monday the Detroit Financial Advisory Board [put in place by the state under the consent agreement] will hold a meeting. There it will recommend to the State it should begin the process under Public Act 72 that would lead to an Emergency Financial Manager. The Treasurer starts a new clock set for 30 days, and sends a team of state accountants into City Hall to do what's called a Preliminary Review. If the team finds what's known as a "serious financial problem" a Review Team is then appointed. It gets a maximum of ninety days and as few as thirty to determine whether Emergency Financial Management is necessary.
Should an EFM be necessary, and then the Governor Declares a financial emergency and then looks to what is called the Emergency Loan Board to appoint an EFM. Outside of the fact that Detroit would be Michigan's largest city to face an EFM, there is really nothing new about this. Allen Park, Ecorse, Pontiac, Flint, Benton Harbor and even Detroit City Schools have been through this. Governor Snyder is not the only governor to use this tool either. Governor Jennifer Granholm appointed EFMs in Pontiac, Benton Harbor and Flint. Unless something drastic happens, and goodness knows in Detroit it is entirely possible, an EFM will likely be in place by sometime in March. If this all sounds familiar it is the same process the state used prior to getting its consent agreement with the city.
Now, let's examine one of the "drastic" unknowns before us in Michigan. The American Federation of State and Municipal Employees union has been fighting Governor Snyder and this emergency manager law every step of the way and it is far from finished. AFSCME was the muscle behind the ballot proposal to undo Public Act 4 [Governor Snyder's effort to give emergency managers the equivalent power of a bankruptcy judge]. It succeeded. It is the power behind the never ending protests and outbursts at Detroit City Council that in many ways prolonged this process. AFSCME employs an activist by the name of Robert Davis who is the undisputed king of lawsuit filing in the state. He spends his days pouring over Michigan law books looking for ways to stand in front of the Governor's ideas on remaking the City of Detroit.
One of the lawsuits Davis recently filed was a challenge of Detroit Public Schools Emergency Financial Manager Roy Roberts. Davis is looking to have Roberts unseated because he believes Public Act 72 is not in effect and therefore not enforceable. He argues Michigan law states that whenever a statute is replaced by a new one [in this case P.A. 72 for P.A. 4] that the old law is null and void. Attorney General Bill Schuette has opined P.A. 72 was the fallback when P.A. 4 was repealed. Davis sued and lost the case heard in Detroit. Just today another judge in Ingham County today ruled similarly. But, Davis has appealed to the State Supreme Court and it is looking at the merits. Should it decide P.A. 72 is out this situation becomes infinitely more chaotic than it already has been. Should the Court uphold the lower courts Davis will go back to the law books and look for another fight another day.
This is complicated business, but the Treasurer would tell you it should not be. It's a very simple question of whether the City of Detroit can continue living on borrowed money. The state is now seriously ready to cut off the financial spigot. The clock definitely has run out, and this time it might just stick.
Copyright 2012 by ClickOnDetroit.com. All rights reserved. This material may not be published, broadcast, rewritten or redistributed.