LANSING, Mich. – Four people in Michigan are among dozens nationally that have been sickened in an E.coli outbreak that is linked to three brands of flour. 
The Michigan Department of Health and Human Services on Thursday said the four people in the state are adults, and live in Ingham, Kent, Oakland and Ottawa counties. Two of the four cases were hospitalized.
Nationally, 38 people in 20 states have been infected with the outbreak strain of STEC O121. The illnesses occurred between late December 2015 and early May 2016.
Symptoms of an E. coli infection include diarrhea (often bloody) and abdominal cramps. Recovery for most people occurs within one week. However, some illnesses last longer and can be more severe, resulting in a type of kidney failure called hemolytic uremic syndrome (HUS). 
Flour recalled by General Mills largely from Missouri plant  
General Mills says the 10 million pounds of its flour recalled over a possible link to an E. coli outbreak in 20 states largely was produced at the company's Kansas City, Missouri, plant. But company spokesman Mike Siemienas says the E. coli strain hasn't been found in any General Mills flour products or at the Missouri site.
The recall announced Tuesday is for several varieties of Gold Medal and Signature Kitchens flour that were sold at Safeway, Albertsons and other supermarkets.
The Centers for Disease Control and Prevention found that half of the people used flour before getting sick, some of it a General Mills brand. General Mills said some also may have eaten raw dough or batter.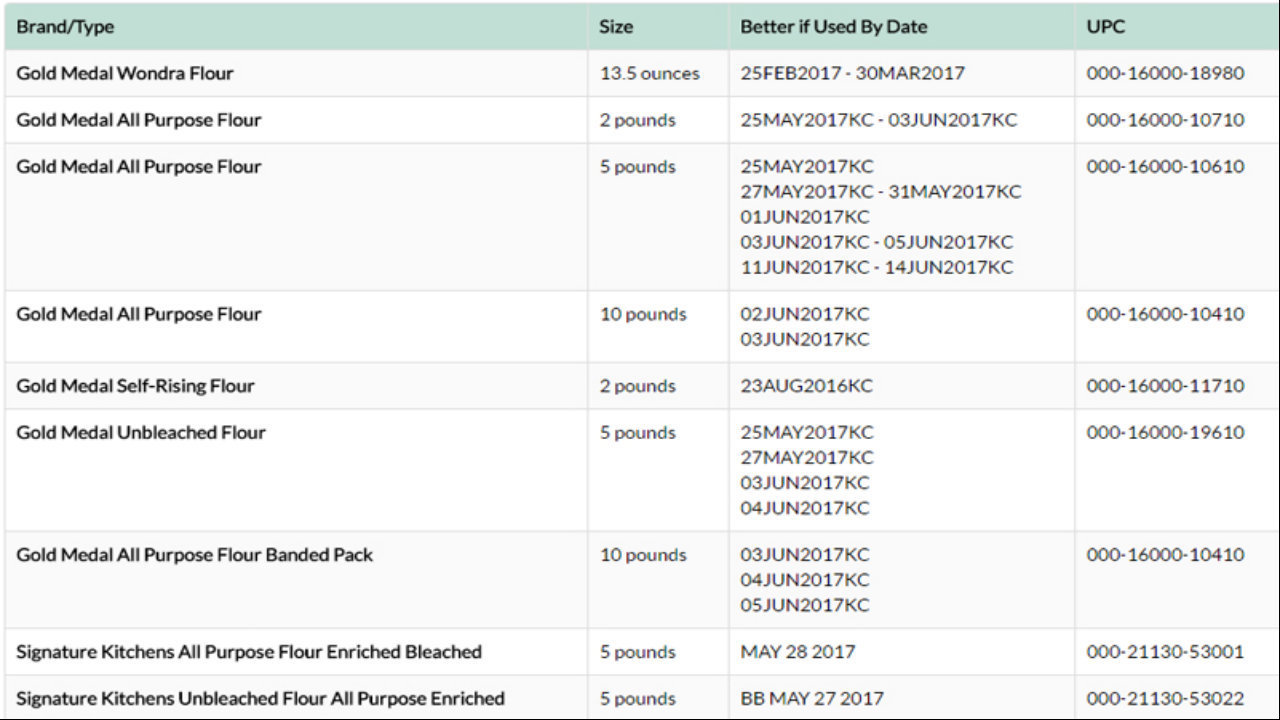 CDC recommendations to avoid getting sick
• Consumers, restaurants, and retailers should not use, serve, or sell the recalled flour products
• Do not eat or taste raw dough or batter, whether made from recalled flour or any other flour. Flour or other ingredients used to make raw dough or batter might be contaminated
• Restaurants and retailers should not serve raw dough to customers or allow children or other guests to play with raw dough