DETROIT – The parole board hearing to determine "White Boy" Rick Wershe's potential release has been scheduled for 9 a.m. on June 8 in Jackson, Michigan, Local 4 Defender Kevin Dietz has learned.
The hearing is set to determine whether Wershe will be released from prison after spending 29 years behind bars as a nonviolent juvenile offender.
A parole board voted earlier this month to grant Wershe the public hearing. He needed six votes from the 10-member parole board to receive the hearing.
What he did
Wershe has been in prison since he was convicted of possessing more than 650 grams of cocaine in 1988 and sentenced to life in prison.
When he was 14, he was being paid by Detroit police to rat-out drug dealers. At 17, someone he had snitched on had him shot, and police abandoned him. Wershe began selling drugs, but was caught.
He is the longest serving juvenile drug offender in the history of Michigan.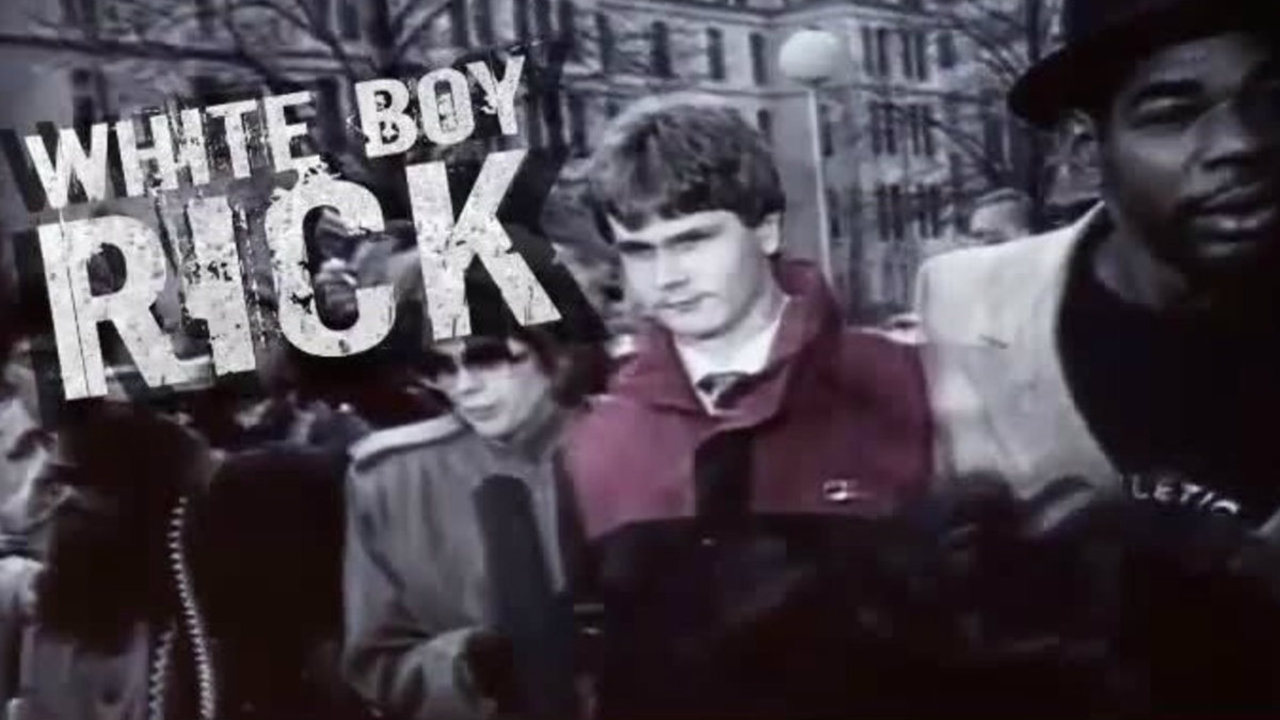 Originally, his sentence did not include the possibility of parole, but the Michigan Constitution no longer allows juveniles convicted of drug charges to receive life sentences without the chance of parole so his sentence changed.
The officer in charge the day Wershe was arrested spoke to Local 4 about the incident. Detroit police Sgt. John Simon said he was chasing Wershe in his east side neighborhood when Wershe was only 12 years old. He knew the boy was on a path to trouble.
Simon, who now lives in a retirement home, spoke about the case for the first time because he wanted to set the story straight.
"I knew Wershe from when he was a kid," Simon said.
Simon said Wershe was known in the neighborhood as a troublemaker before he was a teenager.
"Everyone pointed, 'Oh yeah, you've got to watch this kid. This white kid here, he's always involved in stuff,'" Simon said. "Everybody knew him."
Young Wershe became a regular at the police station.
"Every time he'd get arrested or brought in, his mother would show up and there'd be hell to pay at the station, listening to her, 'Why are you picking on my son?'" Simon said.
But when it came to drugs, Simon said Wershe was no kingpin. He said Wershe was little more than an errand boy for the real drug dealers and killers on Detroit's east side.
"He was an easy target," Simon said. "They made him a drug pin because he's a white boy and doing errands."
As for violence, Simon said Wershe was fearful, not frightening.
"The only violent thing I saw Wershe do was he spit on one of the guys, the guys from narcotics in the cell, and tried to spit on me," Simon said.
But on May 22, 1987, Simon said Wershe had 8 kilos of cocaine and a bag of cash. Simon was the officer in charge when Wershe was pulled over by police and ran into his grandmother's house.
"They searched the house and stuff, and apparently he had gotten out of the back of the house," Simon said.
Police said Wershe was carrying two bags, one filled with money, one filled with drugs.
"(We) found a paper bag with money, and I said, 'OK, give me that. That goes with me,'" Simon said.
Simon said the 8 kilos "filled up the front seat of my car."
For that drug bust, Simon said Wershe deserved a lengthy prison term, but nothing near the 29 years he's spent behind bars.
"He's part of that devastation, but there were people that did more, that provided the stupid kid with the dope and the money, and they're out," Simon said.
Ex-Detroit hit man says he turned down contract to kill White Boy Rick
When Rick Wershe appeared in court in September, there was an intimidating ex-convict sitting in the courtroom.
"They released me, and if you know who I am, you know what I did," Nate Boone Craft said.
Craft, one of Detroit's most notorious hit men in the 1980s -- he contracted for more than 30 killings --  told Local 4 Defender Kevin Dietz he turned down a proposal that he kill Wershe, known as White Boy Rick, when Wershe was busted as a teenage drug dealer.
"They tried to hire me back then to do something to the boy," Craft said. "I was tempted to, but I backed off because everybody was around."
Craft cooperated with police from behind bars and was given parole. He showed up in court to support Wershe's release, saying if he could get out, certainly Wershe should. He insisted the kid was no drug kingpin then and is no danger to society now.
"I'm out and he is still in," Craft said. "A whole lot of us are out. Why is he still in there (for) a nonviolent crime?"
Craft is telling his story as part of a blockbuster documentary called "650 Lifer: The Legend of White Boy Rick." In the documentary, Craft tells producer Shawn Rech it was a cop who wanted to hire him to kill Wershe.
"They wanted us to make sure we killed White Boy Rick, but we got to make sure it don't lead back to no one," Craft says at one point in the documentary.
Tried (and failed) attempts at parole
Wershe has tried and failed to receive a lighter sentence multiple times, though he only has had one parole hearing.
To make up for his mistakes, while behind bars he became an FBI informant. Information he gave in an attempt to shorten his sentence led to the conviction of corrupt police officers in the Detroit area.
Wershe also provided information on one of Detroit's most popular cops, Gil Hill, a homicide boss that allegedly helped a drug dealer cover up the shooting death of a 12-year-old. Wershe claims he heard a phone call between Hill and the murderer.
Hill was investigated but not charged.
Despite the information he provided, Wershe was denied parole during a 2003 hearing.
"Everybody told me I had nothing to worry about," Wershe said. "No one would oppose my release. Then all at once, it seemed like the Wayne County Prosecutor's Office, the DEA, and Jeffrey Collins from the U.S. Attorney's Office all had something bad to say about me."
A chance at freedom
Last year, Wayne County Circuit Judge Dana Hathaway said Wershe deserves a new sentence because he was sentenced at the age of 18 under an old law.
Read: 'White Boy' Rick Wershe's arresting officer says he didn't deserve sentence
"Case law over the last decade demands that we treat juveniles constitutionally different than adults. That difference requires us to consider the defendant's age at the time that the crime was committed," Hathaway said. "The court is not ruling that a life sentence for this crime is unconstitutional, it is simply saying that he's entitled to be re-sentenced given the circumstances."
However, Hathaway's ruling was appealed by prosecutors, and his original sentence stood.
Wershe said he was let down, but expected it. He said he would continue to fight.
Hollywood stars lined up for 'White Boy' Rick movie
Hollywood is taking a crack at telling Wershe's story, and Matthew McConaughey has signed on to play a major role in the movie.
"White Boy" Rick talked with Kevin Dietz in November, hoping Hollywood will help set him free.
In Hollywood, they say a big-budget movie doesn't have the green light until a major star is attached. With McConaughey, the story of Detroit's "White Boy" Rick Wershe has one of the biggest stars in Hollywood.
The story went from a movie to a major motion picture with the signing of the Oscar-winning actor, who starred in "A Time to Kill," "The Lincoln Lawyer," "We Are Marshall," "Magic Mike" and "The Wolf of Wall Street."
"He's just an outstanding actor," Wershe said. "He's great. I couldn't have asked for a better person to be the lead in the movie about me, and, you know, to play my father.
"Now that you have someone like him -- a major Hollywood star -- I think people will take more time and really look into the facts and do some fact-finding of their own."
The film now has an official release date -- January 12, 2018.
Newcomer Richie Merritt will star as Wershe, who is the longest serving juvenile drug offender in Michigan history.
McConaughey is preparing to star as "White Boy" Rick Wershe's father.
The accomplished actor is taking the role seriously enough to spend 5 and 1/2 hours this week in the Michigan prison where Wershe is being held. Wershe, who has served 29 years of a life sentence for drug dealing, is hoping this Hollywood movie will help him win his freedom. The 47-year-old was sentenced to prison when he was 17, making him the longest serving juvenile drug offender in the history of Michigan.
"He's just a genuine person and I'm glad that he's the one playing the part of my dad," Wershe said. "We talked about life in general, my family, spending all this time in here, life after getting out of here. It was good, just general conversation. He came up and said he wanted to meet me. I think he's real passionate about the story and he sees the injustice in it."
Past coverage
A retired Detroit police officer came forward Tuesday to set the record straight on the imprisoned cocaine dealer known as "White Boy" Rick Wershe.
The Local 4 Defenders tagged along with a film crew as they captured scenes of the Motor City for a documentary on "White Boy" Rick Wershe.
The Local 4 Defenders take viewers behind the scenes of the "White Boy Rick" movie, which stars Matthew McConaughey at Wershe's father.
'White Boy' Rick met with the head of the Michigan parole board ahead of an important vote that will decide whether he earns a public hearing to discuss his possible release.
Residents of Metro Detroit have watched for years as "White Boy" Rick Wershe's attempts to become a free man have been blocked. But federal court gave him a new shot at freedom.