DETROIT -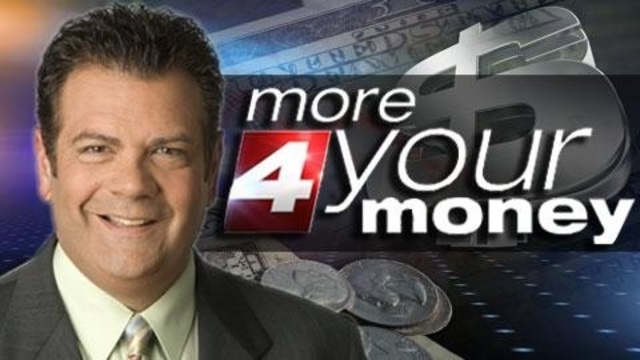 In December 2004, I broke the story of a highly unusual Ford vehicle recall. It involved the super sports car the Ford GT.
At that time, the company told its owners to park the vehicles, don't drive them. A dealer representative would come with a rental car and tow the GT into the garage for repairs. I marveled at the time at the unusual steps Ford was taking. It seemed a little over the top to manage a recall issue but it also seemed to make a lot of sense for Ford's image considering each copy of the GT cost roughly $100,000. Also the remedy wasn't that expensive considering literally only a handful of GTs had been sold and were brought back to the dealerships for repair.
Read more: Ford recalls 2013 Escapes; engines can catch fire
Fast forward to Thursday. The exact same instructions went out to Ford SUV owners but the numbers were dramatically larger. 11,500 2013 Ford Escapes have been built at the Louisville, Kentucky plant and they are being recalled. The problem: Leaky fuel lines.
Read: Press release from Ford
Now, there are three engines offered by Ford for the Escape a 1.6, a 2.0 and 2.5 liters. It is the 1.6 engine that has this trouble. Ford does not want the owners to drive them because when the engine is running it puts the fuel line under pressure and fuel could leak causing a fire. Ford also suspended any test drives for the 2013 Escape. The good news here [and there's really precious little] is that fewer than half of the 2013 Escapes [4500 to be exact] are in customer's hands. [The rest are on dealer lots]
Ford will spend the next couple of weeks bringing those vehicles back in to dealerships for the one hour repair necessary. This is costly, but Ford's recent success has been made on its quality reputation. The best thing Ford can do to keep its quality reputation is to go big on a recall like this to keep customers happy and show it is proactive rather than reactive. Ford took this action on its own, without the usual National Highway Traffic Safety Administration prodding to deal with such life threatening problems.
Copyright 2012 by ClickOnDetroit.com. All rights reserved. This material may not be published, broadcast, rewritten or redistributed.