Skyscraper on old Hudson's site in Detroit will cost $900M, break ground in December
Detroit's new tallest building will sit on old Hudson's store site
DETROIT – Detroit's old Hudson's site on Woodward Avenue is one step closer to breathing new life.
Dan Gilbert's Bedrock released more renderings and updated details of the proposed skyscraper to be built where Detroit's historic Hudson's store once sat.
The 800 foot skyscraper is planned to break ground in December 2017.
The skyscraper will become Detroit's tallest building once completed. This includes:
$900M construction cost.

800 foot tower

Public observation deck

1 million total square feet (240K office space, 100K retail space, 75K public space)

330 residential units

700 parking spaces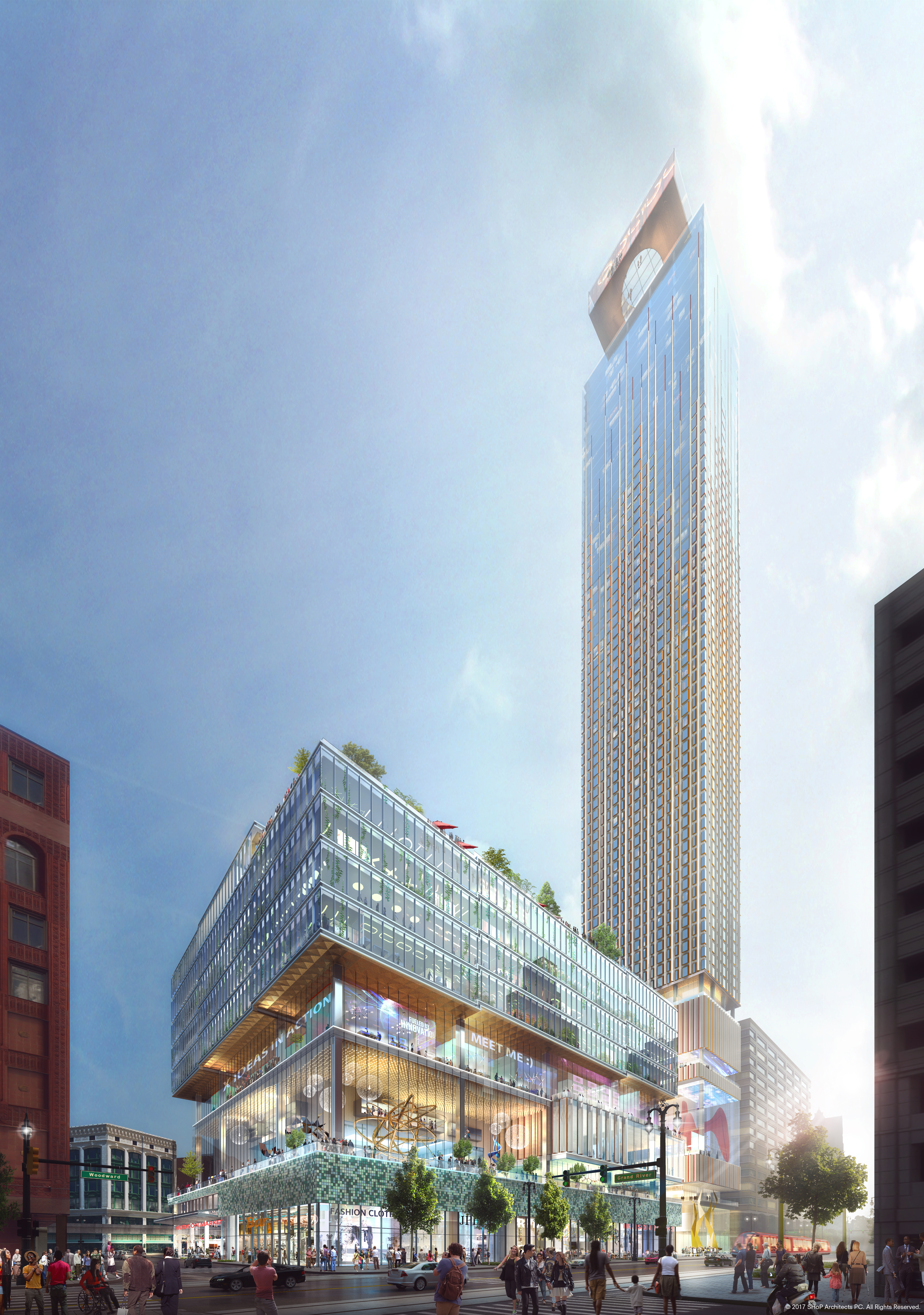 Bedrock announced the project back in February, estimating a $560 million yearly economic impact.
"For long-time Detroiters, we remember what Hudson's represented. It wasn't just a department store – it was the economic engine of Detroit. It drew residents and visitors downtown, where they spent a day shopping at Hudson's and visiting the retail, restaurants and theaters around it," says Dan Gilbert, founder and chairman of Rock Ventures and Quicken Loans and founding partner of Bedrock.
"Our goal is to create a development that exceeds the economic and experiential impact even Hudson's had on the city. We believe this project is so unique that it can help put Detroit back on the national – and even global – map for world-class architecture, talent attraction, technology innovation and job creation."
The Hudson's store was demolished in 1998, and was once the tallest department store in the world.
Copyright 2017 by WDIV ClickOnDetroit - All rights reserved.
---
About the Author: