DEARBORN HEIGHTS, Mich. - The Dearborn Heights Fire Department is calling two early morning house fires on Tuesday suspicious.
Crews arrived on the scene to the first fire on Pennie Street just before 3 a.m.
Chris Moore
--Photo courtesy of Chris Moore
"The house was full engulfed when we arrived," said Deputy Chief Russ McNamee.  "It was very dangerous for my men and the neighborhood. Bricks were crumbling, there are occupied homes next door and a school right behind it."
McNamee said only a half and hour later, and only a half of a mile away, a second vacant house fire started on McDonald Street near Telegraph.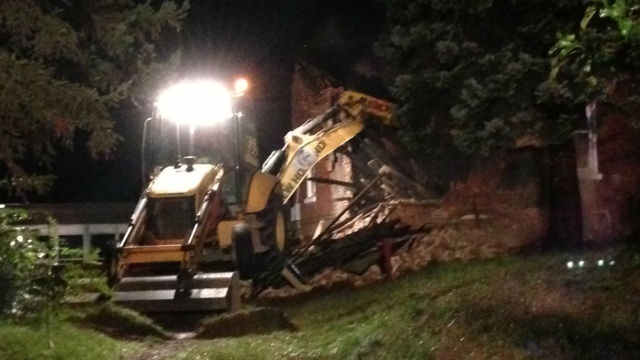 "We have every reason to believe these fires are suspicious and will be launching a full investigation," McNamee said. "Neither of these homes have any power, electrical or gas hooked up, haven't for years so they started another way."
A front loader has been brought in by the fire department to the home on Pennie. McNamee says the structure is extremely unsafe -- and with Thorne Primary School nearby, he does not want to take any risks with anyone getting injured.
Copyright 2013 by ClickOnDetroit.com. All rights reserved. This material may not be published, broadcast, rewritten or redistributed.