ROYAL OAK, Mich. - Royal Oak police are looking for two men who stole a van that was parked outside a Meijer store and had $20,000 worth of prescription drugs inside.
Police said the van, a dark green 1998 Pontiac Montana, was left unlocked and running outside the store on Coolidge on Sept. 24.
The driver, who was making a delivery at the store, came outside to see it being driven away.
The van contained Vicodin and animal tranquilizers. It also had payroll checks valued at more than $30,000 inside.
The van's license plate is G7953H.
Using surveillance camera footage, police said they were able to focus in on two men who may be responsible for the theft. Their pictures have been released.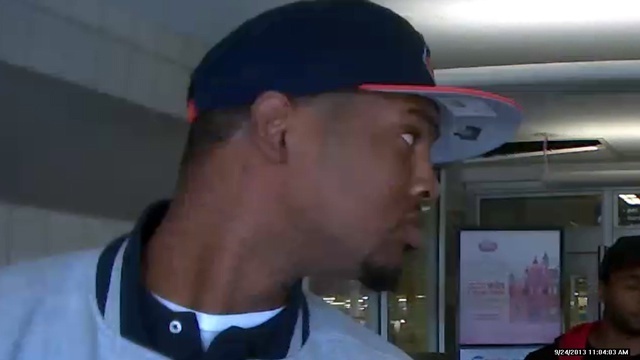 There is a $2,000 reward being offered to anyone who can provide information that leads to an arrest in the case.
Tips can be called into Royal Oak police at 248-246-3500. Callers should reference report No. 13-28939.
Copyright 2013 by ClickOnDetroit.com. All rights reserved. This material may not be published, broadcast, rewritten or redistributed.