DETROIT - It was a rally for peace, a hope to stop the violence and bloodshed in Detroit. But the celebration Sunday took a horrific turn when it abruptly ended with a man wielding a knife and on the attack.
"I couldn't believe it was happening right in front of us as we were screaming, 'Stop the violence,''' said witness Becky Doria.
The group was gathered near West Vernor and Springwells when a fight broke out between two men who weren't involved in the rally. One pulled out a knife and stabbed the other.
Doria jumped in to help. Her T-shirt promoting peace is now stained with blood.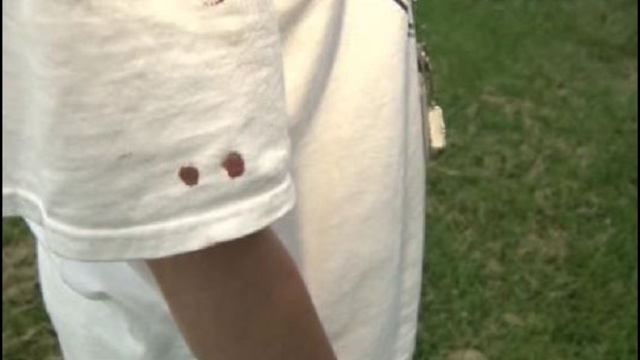 "I just thought about breaking it up and trying to help. I just wanted to get them apart," she said. "It was two gentlemen who were actually drinking. So, it was a regular fight that ended up in a stabbing."
After police arrived and EMS had taken the victim away, the group continued their rally with even more determination.
"Something is broken with our system and it needs to be fixed," said Cynthia Gonzales.
The victim is expected to be OK.
Copyright 2013 by ClickOnDetroit.com. All rights reserved. This material may not be published, broadcast, rewritten or redistributed.