DETROIT – Southbound I-75 between Detroit and Downriver closed Saturday morning and will remain closed for the next two years. 
The Michigan Department of Transportation's $200 million construction project includes replacing all of the concrete on the I-75 Rouge River bridge, the largest concrete surface in the state of Michigan, according to MDOT. 
The closure starts at Springwells. 
FULL PROJECT DETAILS: Southbound I-75 to close for 2 years
The video below shows the stretch of interstate that will be closed. 
DETOUR INFORMATION: I-75 shutdown detour details
Detour for 2017:
Detour for 2018: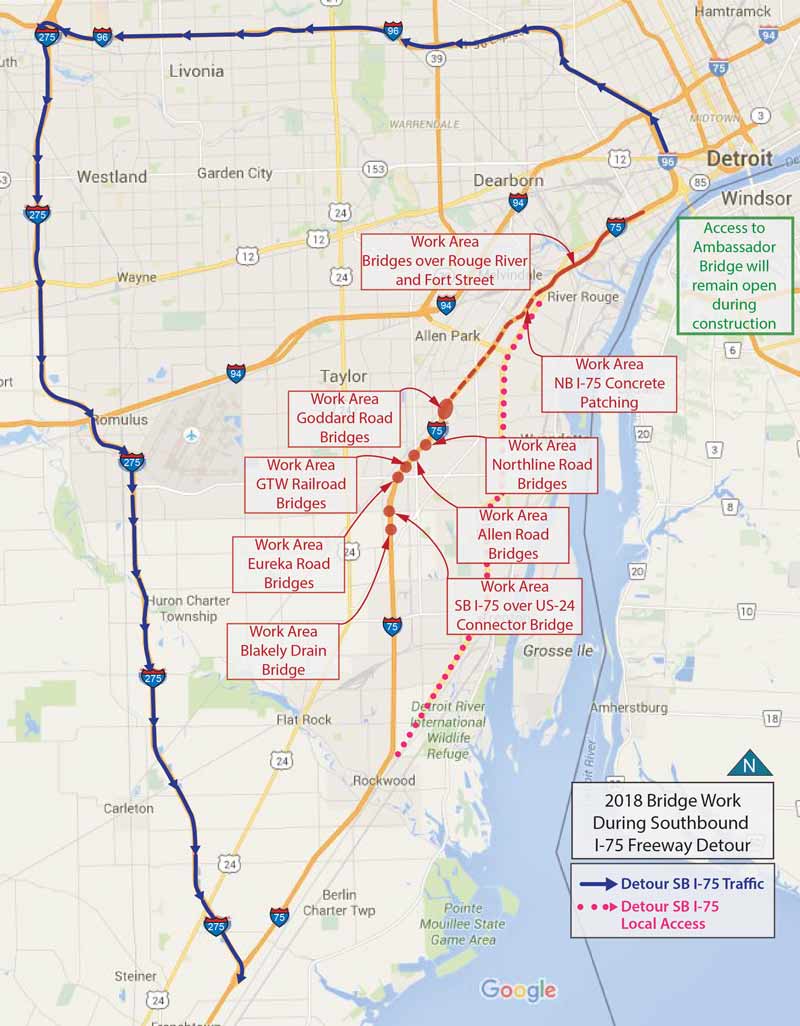 View more detour information here.
Search for a specific story: