DETROIT -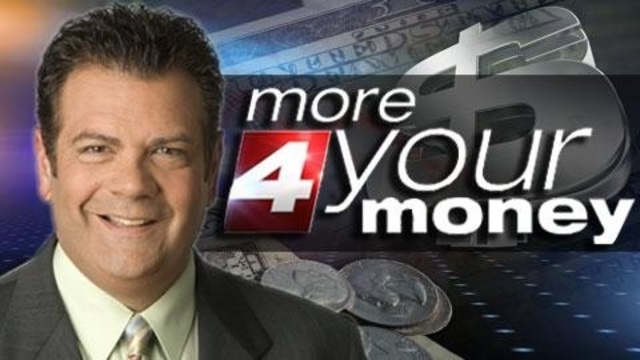 General Motors has a lot to do to convince America it is back and worthy of the government bailout it received.
The company continues to struggle with that very heavy burden. But it is not fair to say GM is the same old GM, particularly when it comes to small, fuel efficient cars. You will remember the rap against GM just four short years ago was it couldn't make any money selling small cars and its offerings in that area weren't bad, they were stunningly awful.
The charge was correct. The company was only able to make money selling trucks and SUVs. From today forward, no longer can anyone say GM is clueless when it comes to small cars. In fact, it set out to zip ahead of the Domestic competition and today it delivers on the promise of getting that part of its business right. It is delivering the 4 door Chevy Spark to showrooms across the country.
I had the chance to drive one around for much of the morning and it was a very pleasant surprise. I say that for a couple of reasons. Four years ago still seems like yesterday and because my first car was a 1968 Pontiac Catalina. On the first day I owned it [passed down from my mother] I took a tight turn too quickly and snapped off a rear stabilizer arm. The rear axle pulled from the car, never to be driven again. My dad and I went car shopping that night and wondered if a new car could be the right answer. Not! A so called "economy" car of that era was a genuine rolling bucket of stripped down bolts. Those cars aspired to "basic transportation."
Read more: Chevy Spark arrives in US
We decided on a bigger, used car. But if I were to take my daughters out to the car lot today the results would be dramatically different. The Chevy Spark offers the following as standard equipment: air conditioning, power windows, power steering, leather interior, a 7" touch screen in the dash, airbags all over, OnStar, phone sync capability that allows the millennials [whom GM so covets as customers] to dock their iPhones for maximum use, both for music and maps [downloading them and not eating data]. It is more rolling phone app than compact car.
The Spark says a lot about GM. The company has sold more than half a million of its "A" segment Spark in other parts of the world like India and Korea [where it's made]. GM decided to bring it to the states for sale for a number of reasons. GM is becoming the truly global car company that can make a ton of money on global architectures. Foremost though, the Spark helps the company meet the federal government's tough new CAFÉ standards with the best composite annual gasoline cost of any car in its fleet. [The Cruze gets better highway mileage at 42mpg, the Spark gets 38]. It also gives young city dwellers a likable, fun and personality filled alternative for parking in tight spaces. Its base price is $12,500, thousands less than the Fiat 500 or the Scion IQ, giving the spark a nice value advantage. It should erase the memory of GM's failed small car strategy of the past.
Now, it's not all hearts and flowers. This car is only 84 horsepower. It sports a 1.2 liter V-4 and needs all kinds of fancy electronics to perform like the larger Sonic or a Cruze. It is not exactly fast off the starting line, but its transmission is a world away better than the Smart for Two. The main criticism I have for this car is that for all the good things they have put on this tiny Christmas Tree, the one thing they could not [or did not] was install a decent suspension system. We started in Downtown Detroit with its varying levels of pavement and pot holes and it felt as if we were in a professional wrestling wring getting kidney punched. I also have issues with cars this small on American roads [to reiterate being forced on us by Washington, D.C.] because try as you might, changing the laws of physics is impossible. Getting hit by a truck in "A" segment cars will not be pretty, no matter how much safety equipment you put inside.
Still, we have to remember this is a base line, micro car and a far cry from age old "econo-jalopies". Remembering that millennials don't necessarily care about the car but what its electronics can do will greatly matter for this vehicle to sell. It's entirely possible on that basis a bad suspension won't chase away buyers. If that happens and GM sells hundreds of thousands of these at a profit, there could be a spark of hope for the company's future.
More from Rod Meloni: The MAC won't be back
Copyright 2012 by ClickOnDetroit.com. All rights reserved. This material may not be published, broadcast, rewritten or redistributed.