DETROIT -
Inside Waleed Mansoob's southwest Detroit lingers the smell of gasoline, his crying dog and the tell-tale signs of an attack -- broken glass, a brick which landed less than a yard from the crated puppy and singed furniture.
"I was asleep, just heard some noise. I thought it was ... I got two cats and a dog. I thought they knocked something over," Mansoob said. "Then the fire alarms went off. Came out here and there was a fire. A brick went through the window and the smell of gas."
Mansoob says as a former cable representative on disability he just did not think he had any enemies. However, it was clearly an enemy attack.
"I don't know. I have no enemies so I have no idea," said Mansoob.
The smoke detector is what likely saved him and the house. When it sounded Mansoob got up, saw the fire and used a sofa cushion as a makeshift fire extinguisher.
Police believe at least three people were involved in the attack because no one could have acted alone in such a quick manner. Two Molotov cocktails and brick were thrown through the window very quickly.
The attackers left evidence behind. One Molotov cocktail failed to explode. If someone drank the beer once inside the bottle or handled the bottle before stuffing it with gasoline it likely will be powerful evidence. Moreover, a lighter was left behind.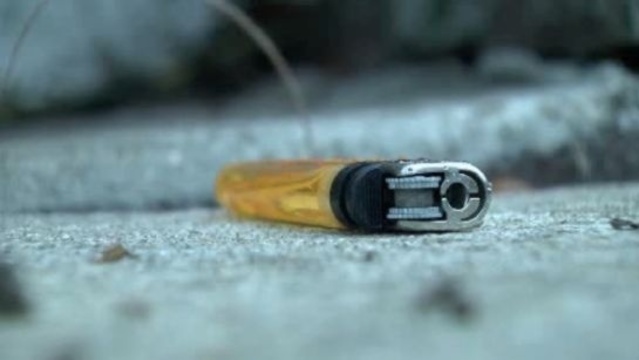 Meanwhile, Mansoob was still in shock Friday morning as he waited for arson investigators. He wonders what's next and why.
Anyone with information on the firebombing should call Crime Stoppers at 800-SPEAK-UP. It's anonymous tip line.
One of the Molotov cocktails did not explode.
Copyright 2012 by ClickOnDetroit.com. All rights reserved. This material may not be published, broadcast, rewritten or redistributed.