ROYAL OAK, Mich. -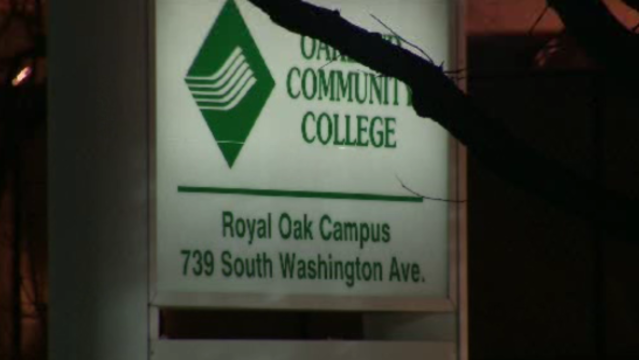 The faculty union at Oakland Community College says relations with the administration, specifically the chancellor, have reached critical mass.
On Friday, they plan to hold a vote of no confidence. It is expected to pass overwhelmingly.
"In the 48-year history of the faculty association we've never even come close to a vote of no confidence," said faculty union President Mary Ann McGee. "This is not where we wanted to go, but we feel we have no alternative."
The ongoing war between OCC's chancellor, Dr. Timothy Meyer, and its faculty union just ramped up a notch. They want him gone.
"We're incredibly concerned that there are financial decisions being made around resource allocation that are harmful to students," said McGee.
The faculty questions the chancellor's financial management and his leadership. They want to know why there are tuition increase, tutoring decreases and minimal money for professional development while Chancellor Meyer is making $260,000 each year, plus perks.
"We're paying large car allowances for the chancellor, we're paying for country club memberships," said McGee.
The college is aware of the impending vote and blames is on a resistance to change. It sent out a press release Thursday night which reads in part:
"The action from the faculty union will not deter our collective leadership from moving ahead with the changes necessary to fulfill community needs. We're excited and positive about the future."
The statement makes it clear that the board of trustees whole-heartedly supports the chancellor. That's something the faculty union is hoping to change with Friday's vote.
Copyright 2014 by ClickOnDetroit.com. All rights reserved. This material may not be published, broadcast, rewritten or redistributed.