CANTON TOWNSHIP, Mich. -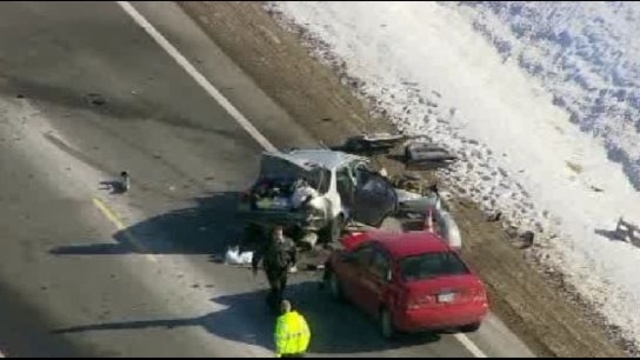 Ford Road is closed from Ridge to Napier roads in Canton because of a crash.
Police say a 27-year-old Canton Township woman was driving eastbound on Ford Road and witnesses say she crossed over into the westbound lanes and struck a semi truck head on. The truck was driven by a 61-year-old man.
The collision pushed the car back into the eastbound lanes where a 26-year-old Garden City woman struck her with her car.
Firefighters extricated the 27-year-old woman from her vehicle. She was airlifted to the University of Michigan Hospital in Ann Arbor.
Firefighters and paramedics treated the 26-year-old driver at the scene and took her to St. Joseph Mercy Hospital in Ann Arbor.
The truck driver was treated at the scene but refused to be taken to a hospital.
Police have not released injury details.
No other details about the victims were immediately released by police.
The intersection is expected to remain closed until 6 p.m. Friday.
Copyright 2013 by ClickOnDetroit.com. All rights reserved. This material may not be published, broadcast, rewritten or redistributed.