After months of recuperating and rehabilitation, Oakland County Executive L. Brooks Patterson plans to return work next week.
Patterson was seriously injured in a car crash in Auburn Hills back in August.
According to police, a VW Passat slammed into Patterson's Chrysler 300.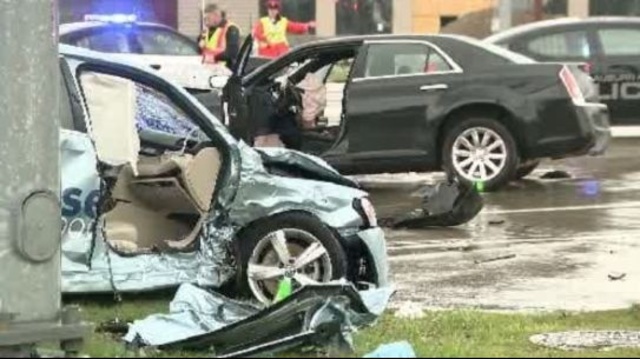 The Oakland County Executive was being escorted by his driver, 60-year-old James Cram.
Patterson broke several bones and was hospitalized until September 14. Cram sustained critical injuries from the crash.
The driver of the Passat was not injured, but his passenger was seriously hurt.
An investigation into the crash determined Patterson and Cram were not wearing seatbelts at the time of the accident.
Copyright 2012 by ClickOnDetroit.com. All rights reserved. This material may not be published, broadcast, rewritten or redistributed.