DETROIT -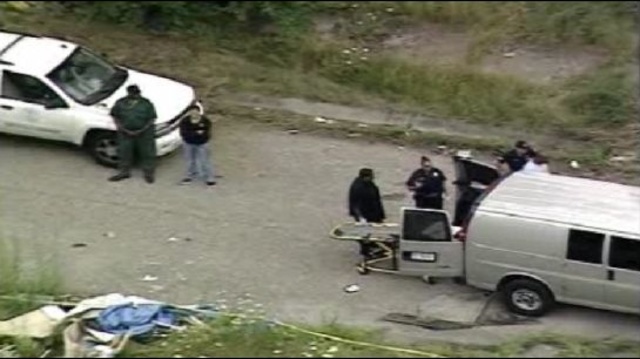 The Wayne County medical examiner on Saturday confirmed that two bodies found in a field in Detroit belong to 18-year-old Jacob Kudla and 17-year-old Jourdan Bobbish.
The two teens from Westland were reported missing Sunday after they left the home of Kudla's uncle.
Their bodies were found Friday in a field near Lyford and French Road in Detroit. Sources said they had been shot in the head and it appeared their bodies had been there for a while because decomposition had begun. Sources said the bodies were stripped of clothing.
Watch: Families learn bodies belong to Westland teens
Sources also tell Local 4 that investigators' working theory on the case is a drug deal turned robbery, and the witnesses were killed.
No arrests have been made in connection to the murders. The bodies were discovered by two men who went to Barron Street on Friday to do some illegal dumping. Police have not been discussing specifics in the investigation.
The area where the bodies were found is a popular illegal dumping spot, neighbors told Local 4. There is an old city airport parking lot and runway nearby.
The bodies were just 10 feet from where grass had been mowed on Thursday. Since they have decomposed significantly, it is likely the bodies were there at the time the grass was cut.
On Thursday, family members of the Westland teens appeared at a Crime Stoppers news conference. Virgie Kudla says her son is the type who "comes home every night." Mike Bobbish says "somebody knows something" about his son's disappearance.
WATCH: Family learns teens were killed
Family, friends hold candlelight vigil at Livonia school

More than 200 people attended a candlelight vigil Thursday at Livonia Churchill High School. A $25,000 reward was being offered.
2 men in custody for stealing from Kudla's car
Police found Jacob Kudla's car Monday in Detroit with its sound system removed. Two men were held related to the theft of parts from the car.
The men said they found the car abandoned.
--Area where Jacob Kudla's car was found.
--Jourdan Bobbish's father is comforted
Copyright 2012 by ClickOnDetroit.com. All rights reserved. This material may not be published, broadcast, rewritten or redistributed.